San Diego, or "America's Finest City," is one of the most beautiful cities in the United States. From a year-round temperature of 70 degrees to its beloved beaches and nightlife, it's easy to see why it's a popular travel destination for people from around to world. One of the best things about being a homeowner in San Diego is that it's almost certain your property's value will go up. If you want to improve and invest in your property, Noma Design & Build is here to help! If you're looking for a home renovation with a great return on investment, a kitchen remodel in San Diego is the best choice! Kitchens are the heart of the home and one of the most utilized rooms in the house. It's where families meet to talk about their day, cook important meals, chat over coffee, and do their homework.
Why Upgrade Your Kitchen?
If you spend a lot of time in the kitchen, it's hard to ignore when you need more open space, storage, or new appliances. One of the top reasons for a kitchen remodel is to improve the space's functionality. Adding built-in appliances or a kitchen island will make the area a more enjoyable place to be. Lack of cabinet and storage space is one of the top complaints homeowners have, and we completely understand! It can be frustrating when you have more appliances, pots, pans, utensils, and dishes than available storage space. It leads to counter space turning into storage, making your kitchen feel cluttered. Whether your drawers are too small, cabinets are too shallow, or you have an overall lack of space, we can develop a solution! We will work with you to help make your area a more efficient and enjoyable place to cook.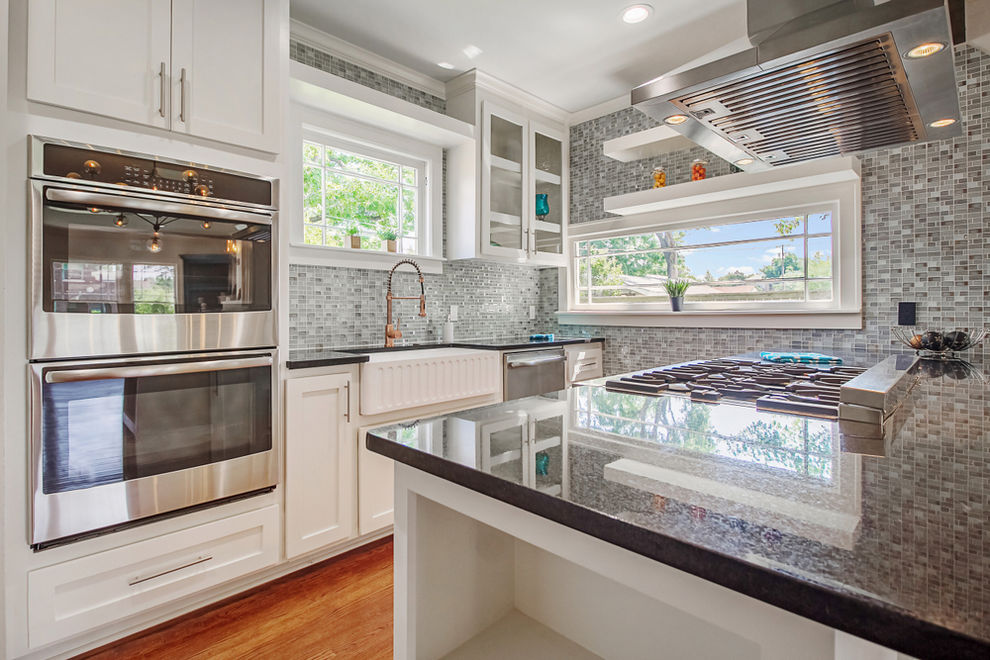 At Noma Design & Build, we have years of experience remodeling homes and over 600 happy customers and would be happy to help you as well! We're a family-owned home remodeling company committed to turning your dream home into a reality. We take pride in our remodeling process and make sure we meet every client's unique needs. Feel free to check out some of our recent work on our website! For kitchen remodel in San Diego, give us a call at (858) 373-9902 or contact us through our website. We're excited to meet you!