Rancho Bernardo is one of San Diego's greatest neighborhood communities. This residential area is entirely self-sustainable, with healthcare, shopping, dining, parks, clubs, golf courses, and more at residents' fingertips. If you've bought a house in this area, we applaud you on your choice! Like most homeowners in the community, you may be interested in finding ways to improve your home's comfort and overall market value. One of the best ways to achieve this is with a kitchen remodel in Rancho Bernardo! The kitchen is one of the most important rooms in your house. It's where meals are cooked, families get together, friends catch up over coffee, and late-night homework sessions happen. With all the time spend in this area, it's essential to make it an enjoyable space. At Noma Design & Build, we can help the dreams you have for your kitchen into a reality!
Why Upgrade Your Kitchen?
With everything that goes on in the kitchen, you want to make it as comfortable as possible. No one wants to spend time in a room that's still filled with smoke and odors left after cooking a meal. A kitchen island can increase available seating, counter space, and storage. Adding larger windows can bring in more natural light, making the room feel more open and welcoming. The term "comfortable" also applies to storage areas. When trying to find the right pot or pan while cooking, did you have to grab a step ladder, empty out a cabinet to get to the back, or crawl on the floor to access it? Whether you need additional storage space, custom-designed drawers, or open shelves, we can help make your kitchen equipment easily accessible. No matter what your definition of "comfort" is, we'll work with you to find out how to improve your space.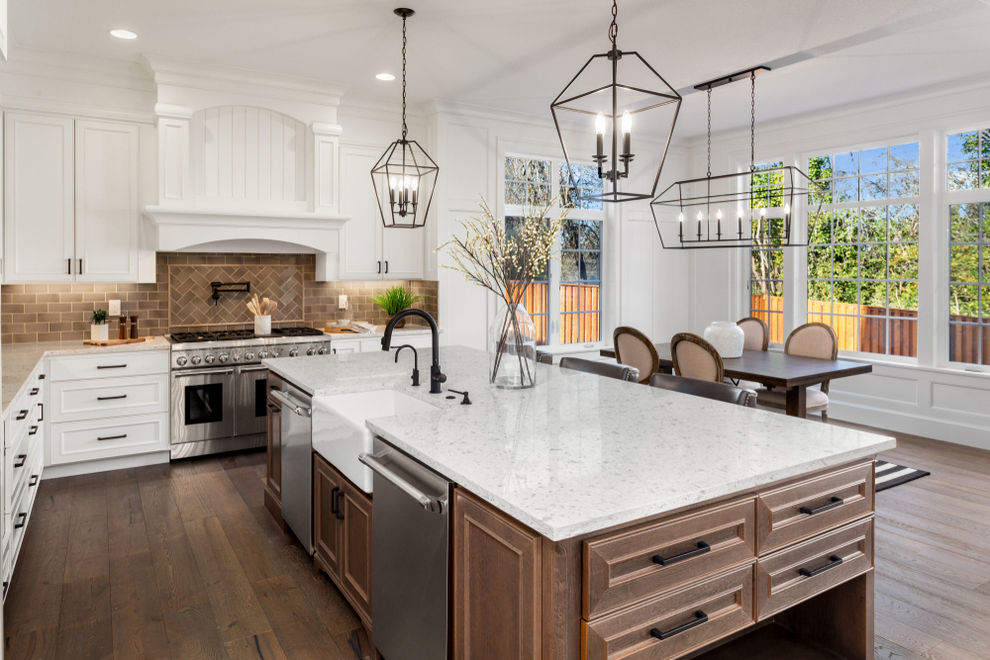 At Noma Design & Build, we have years of experience remodeling homes and over 600 happy customers and would be happy to help you as well! We're a family-owned home remodeling company committed to turning your dream home into a reality. We take pride in our remodeling process and make sure we meet every client's unique needs. Feel free to check out some of our recent work on our website! For kitchen remodel in Rancho Bernardo, give us a call at (858) 373-9902 or contact us through our website. We're excited to meet you!