Do you ever return to your table in a restaurant or hotel and feel compelled to comment on how beautiful the bathrooms are? When we find ourselves in a nice bathroom, it's easy to feel relaxed, happy, and a bit fancy. When you're looking for bathroom remodeling ideas, you might feel overwhelmed by the vast number of choices. Remodeling magazines and websites are full of stunning design ideas. However, which one is right for you? We've narrowed down the top 5 essential bathroom remodeling tips that you should keep in mind while undergoing your renovation project.
Bathroom Remodels
While many great bathroom remodels are achieved with great decor, the best bathroom designs are those that are thoughtfully designed to meet our needs perfectly. This requires careful consideration and profound analysis of your home needs. Essential tips you should keep in mind include:
1. Create a Budget
When you get the opportunity to revamp your bathroom into the style you want, you're making an investment in both your property and yourself. Bathroom remodels can cost as much as you let it, and without a solid budget, the cost can get out of hand. Take the time to consider your needs and set a realistic budget that you'll be sticking to. To help create your budget, you'll need to consider a few things, such as:
Do you want to relocate plumbery?
What are your new bathroom essentials?
What can you afford to invest?
2. Develop a Bathroom Layout
Depending on the shape and size of your bathroom space, there are countless variations that can work out for you. If you're happy with the current position of your shower/tub and toilet, then we recommend sticking with it! Rearranging plumbing fixtures and walls can briskly drive up your costs! However, if your current layout doesn't work, you'll have to keep the added expenses in mind. The expert designers at Noma Design & Build can help you develop the perfect bathroom layout for your remodel.
3. Decide on a Bathtub or Shower
Deciding on a bathtub or a shower is a big decision. However, the choice is usually easy to make as homeowners usually know their family's needs. If you have small children, you may want to keep a bathtub. However, with life getting faster, bathtubs seem to be on the decline. People are also becoming more environmentally aware, and since baths use a considerable amount of water, people are walking away from them. But if soaking in the bath is your stress-releasing ritual, then go with a tub. Bathrooms are your sanctuary, so be sure to select the choice that will better satisfy your needs.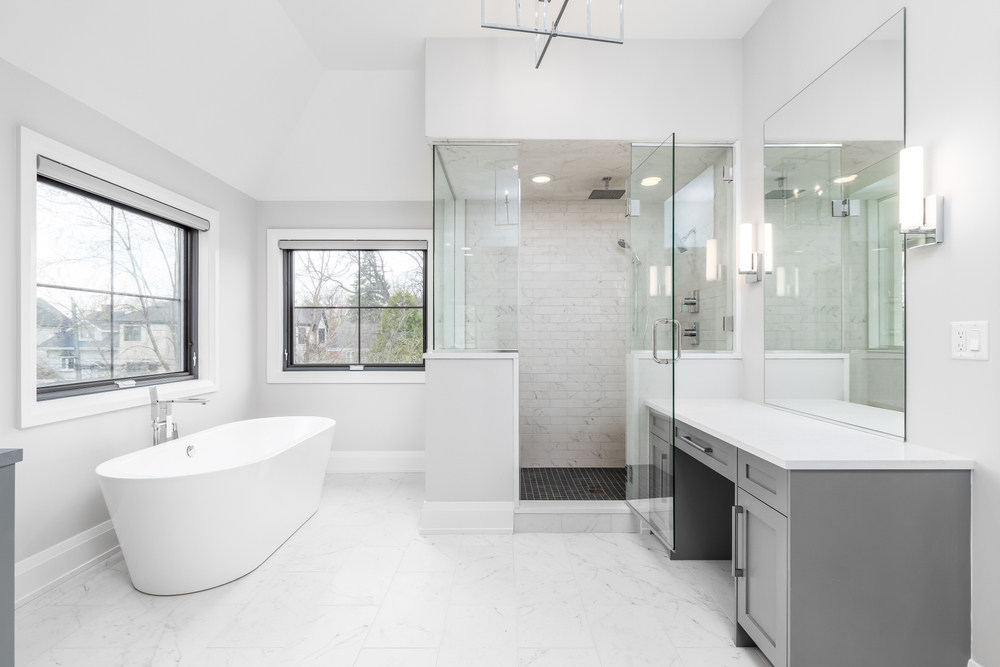 4. Consider Lighting
An element many people forget about is lighting, and if you skip on this factor, your bathroom aesthetic can fall apart. The two types of lighting you need to consider include:
Natural Lighting
Nothing makes a bathroom look airier and brighter than natural light. It allows you to see what you'll look like when you step out of your home, and it gives a natural representation of color and skin tone. If your home's architecture allows for a skylight, you should absolutely consider using natural lighting.
Artificial Lighting
Whether your bathroom has natural light or not, the sun sets every day, so you'll need artificial lighting in the plan. Take the time to consider your lighting options and placements with your designer.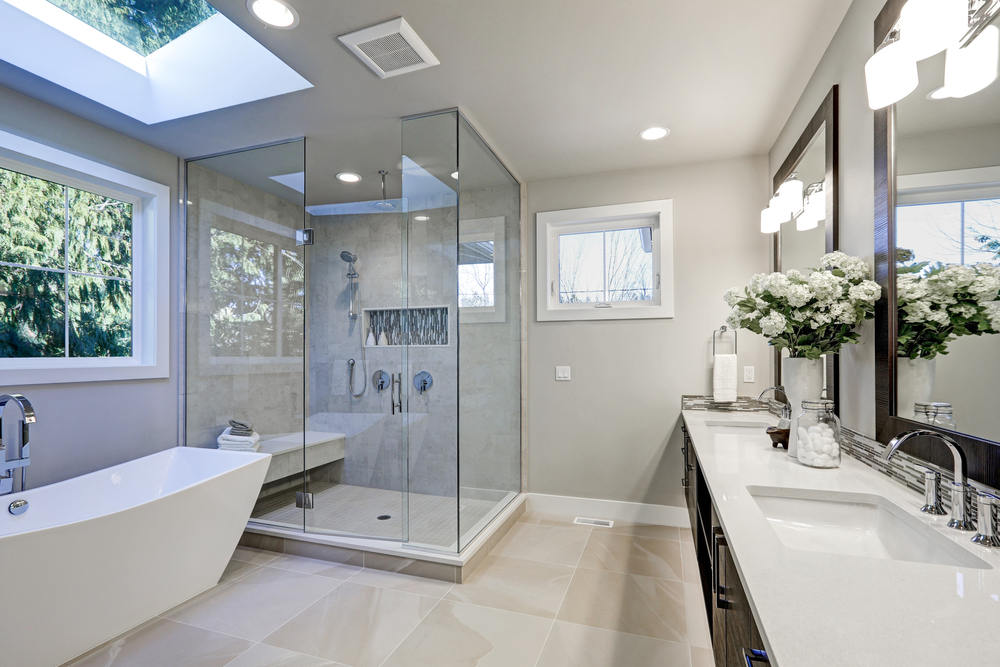 5. Think About Accessibility Before You Need It
While remodeling your bathroom, it's smart to think about its accessibility in the long run. While the idea of having a disability may seem like a distant concern, a few small steps can save you money later. Accessibility doesn't mean adding grab rails today. Instead, you can reinforce your walls by adding blocking behind the drywall to support grab rails in the future. Slip-resistant tiles are also good for everyone, so take the time to consider safe yet stylish options!
Are You Ready to Remodel Your Bathroom?
A bathroom remodeling project offers an exciting opportunity to upgrade your space and create the relaxing, stylish environment you've always dreamed of. If you explore your options carefully and make smart decisions, you can obtain a flawless bathroom! We hope these 5 essential bathroom remodeling tips helped you start considering your options. But don't feel like you have to do this alone! The experienced remodeling experts at Noma Design & Build are here to help you discuss and execute your bathroom remodel ideas! To get started, give us a call today at (858) 373-9902, or click here to fill out the quick contact form on our website!