Whether you're into the clean, classic look of a white bathroom or you're a trendsetter that likes implementing a splash of color into your bathroom design, tiles allow you to create the perfect desired aesthetic for any bathroom style. Noma Design & Build has gathered the top bathroom tiles trends for 2021 so that you can decide the perfect tiles you'll want to implement on your bathroom remodel!
Top Bathroom Tile Trends 2021
This 2021 we've seen big novelties in bathroom remodeling trends and aesthetics. No matter what style you're looking to achieve, tiles give you the freedom to create your own thing. Elegant, unique, simple, or extravagant! There are no limitations to the look your bathroom can achieve! Below are the top bathroom tiles that are trending big time this 2021 that you should consider for your bathroom remodel:
Subway Tiles
For those who are trying to achieve a modern, sleek look for their bathroom, subway tiles are an excellent choice. They allow for a lot of freedom as they're simple yet stylish. You can achieve a clean look with the classical 4 x 8 white subway tile, or you can get creative by coupling different colors of tile in vertical or horizontal bands or incorporate different patterned tiles to create a fetching wall mosaic for your bathroom. The possibilities are endless since subway tiles can be mixed and matched in all sorts of fascinating variations.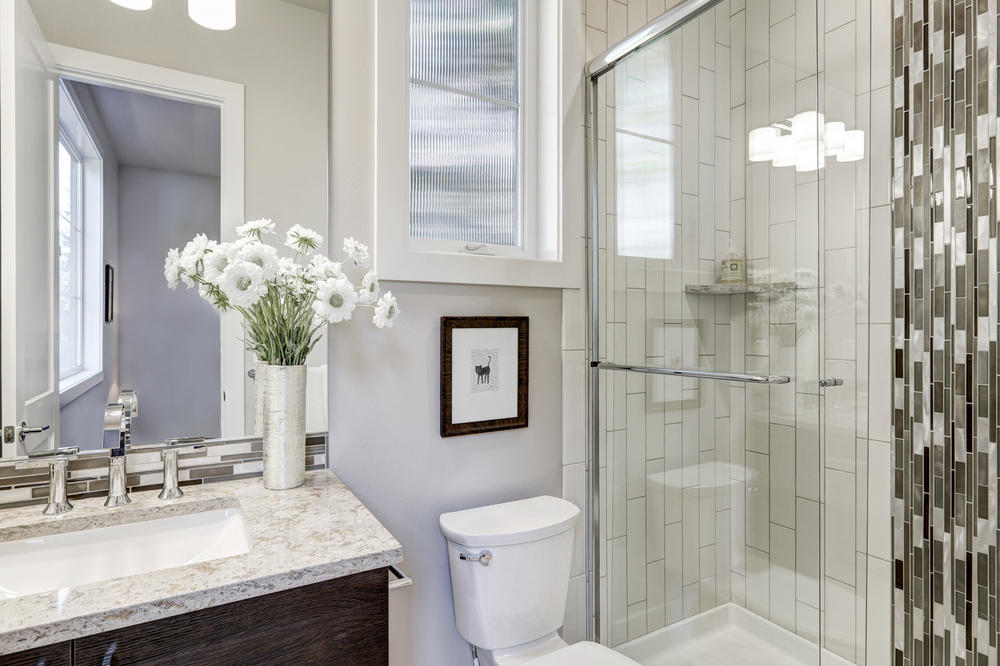 Geometric Tiles
This 2021, geometric tiles have come back more diverse than ever! From triangles to pentagons, the style is back better than ever. The geometric tile that has gotten the most attention this 2021 is hexagon tiles. They're making their way back into bathrooms in all sizes, textures, and colors! They have been especially popular in shower floors and walls, but also look exceptional when used on large-scale walls! In small bathrooms, they help improve the perception of a larger space, especially when matched with light colors. In large bathrooms, they form artful accents in places like the spa area or hand washing station.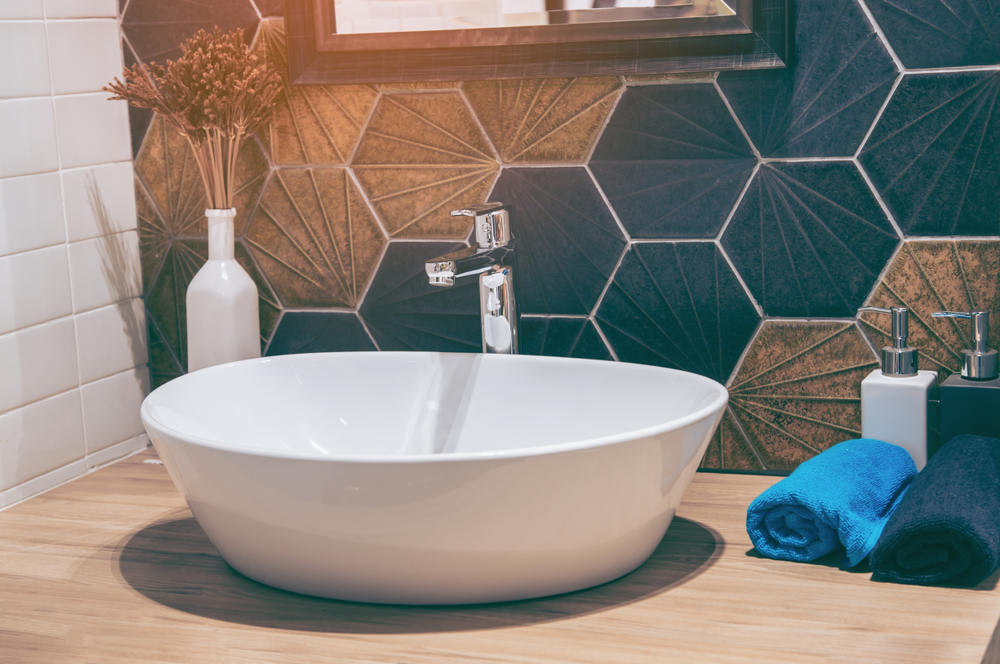 Graphic Tile Patterns
Graphic tile patterns are HUGE this year and are creating impactful bathrooms that easily grab anyone's attention. If you're looking to create a unique, daring bathroom that will express your unique personality, then graphic tile patterns are for you! This style gives homeowners the chance to let out their creative side go all out without any restraints. Bold prints and bright colors are making bathrooms in 2021 more audacious than ever before!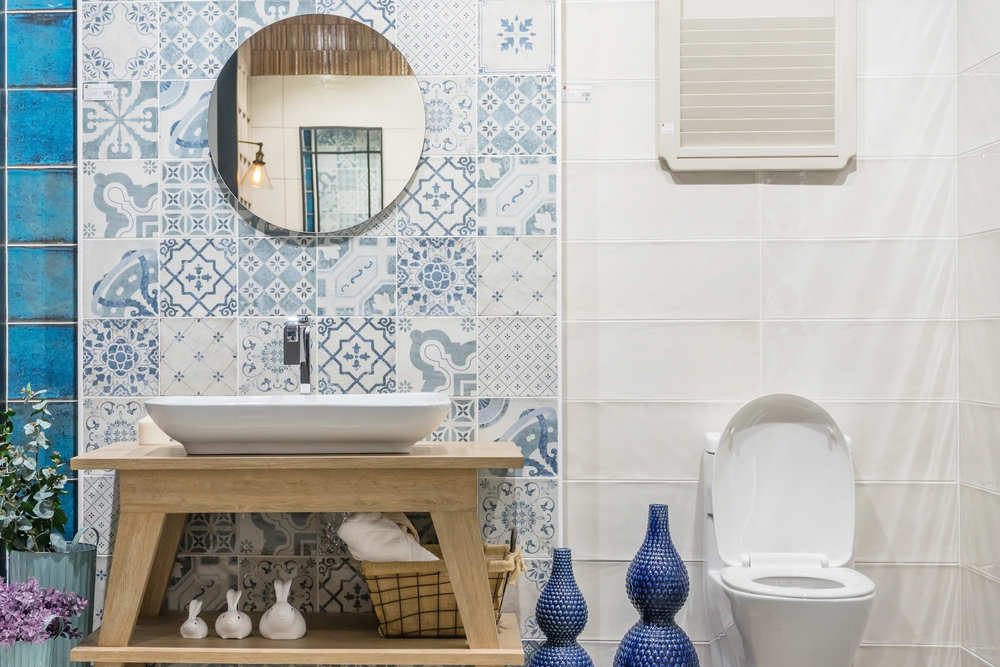 Large Tiles
Tiles are getting larger and larger! This trend is bringing bathroom elegance with fewer grout lines and more design! Apart from the gorgeous, uninterrupted appearance they provide, they give homeowners an easier time when it comes to cleaning – and who doesn't like that? Less grout lines mean less scrubbing! Large tiles also lend themselves to a contemporary design and a more minimalist approach; something that is being sought big time this 2021.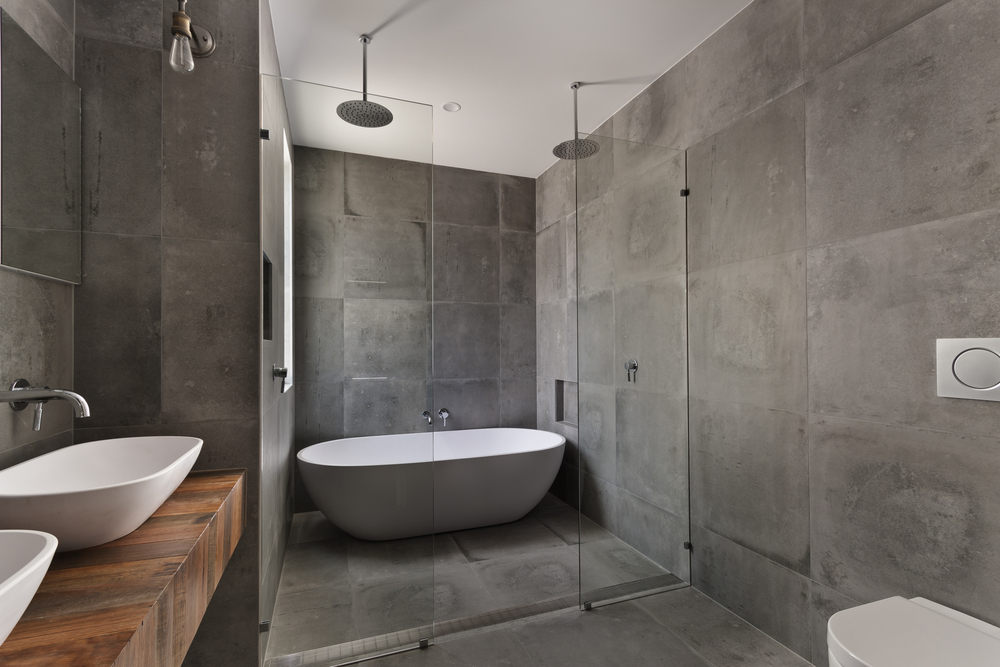 Selecting the perfect tiles for your bathroom can be quite challenging. There are countless bathroom tiles to choose from, and making a decision is no walk in the park. That's why we recommend analyzing your bathroom and personal preferences to see if your remodeling ideas will concede with your bathroom size and layout. We hope this list of top bathroom tile trends of 2021 helped you get an idea of what tiles to implement in your bathroom remodel. The bathroom remodeling experts at Noma Design & Build can suggest tile styles according to your bathroom. Let us help! To get started on your bathroom remodeling project, give us a call at (858) 373-9902 or click here for a free consultation.