Designing a kitchen remodel can be challenging, especially if you don't know what you want. One thing some homeowners struggle with choosing is their countertops. Don't worry; we're here to help! In this blog, we'll tell you how to choose the right kitchen countertop.
There are several different countertop materials, and researching them can be time-consuming. That's why we're going to give you a rundown, so we can hopefully help you get one step closer to designing your dream kitchen.
Granite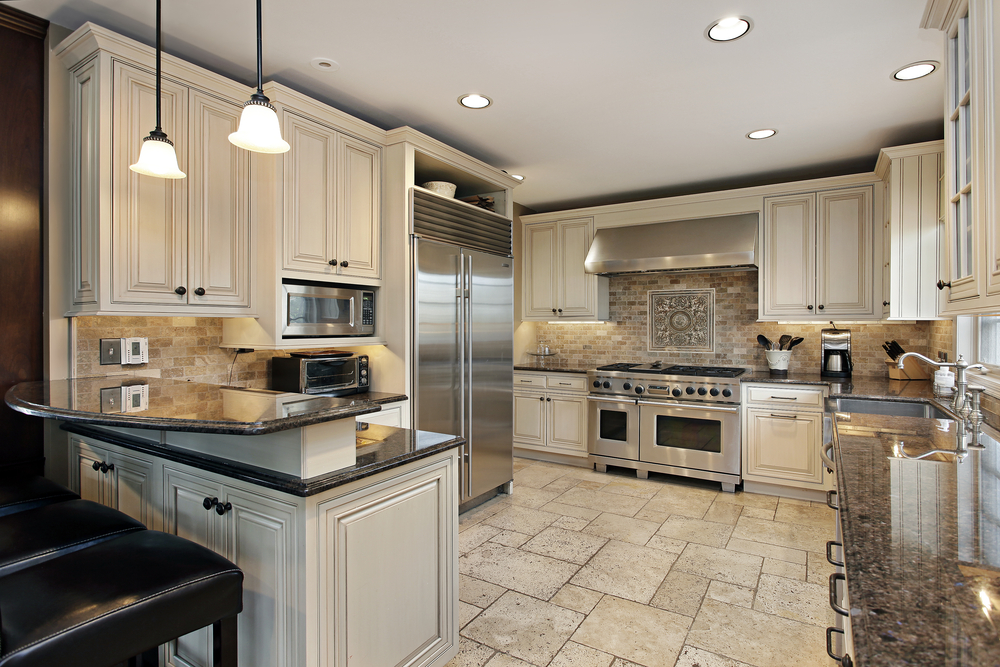 Granite comes in various colors, textures, and finishes, but it's important to note that no two stones are the same, meaning they may be a variance in appearance. Don't worry; it's not a significantly noticeable difference. Granite is great because it's resistant to cracks and chips, which means it holds up well against heat, knife marks, splashes, and other daily wear and tear.
Marble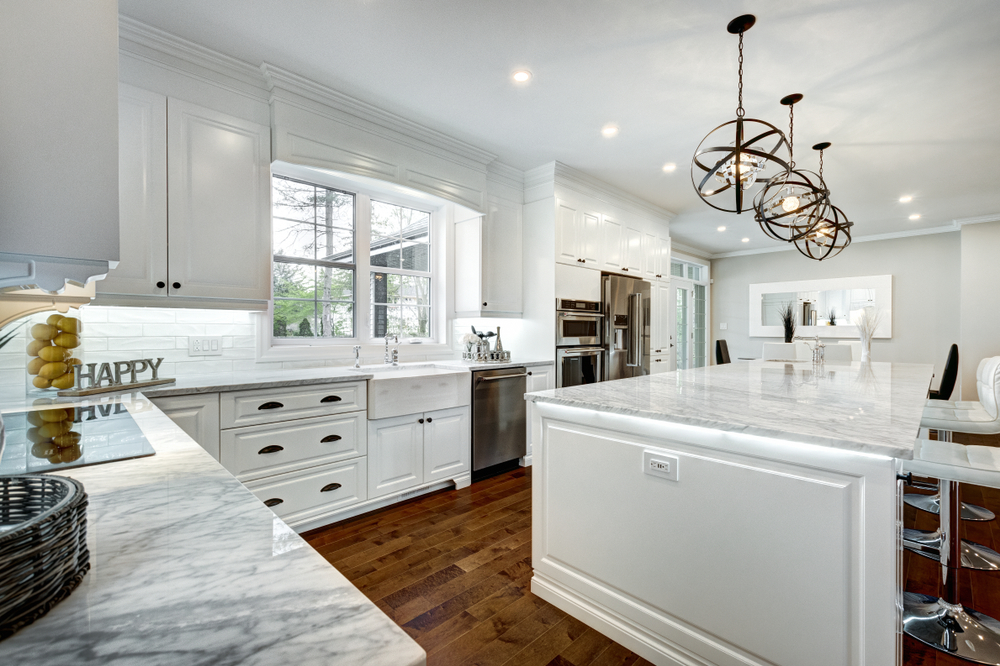 If you're looking for an elegant and timeless look for your kitchen remodel, then Marble is the perfect option! It stands up well to heat but can chip easier compared to other materials. You also have to be careful because Marble is very susceptible to stains.
Quartz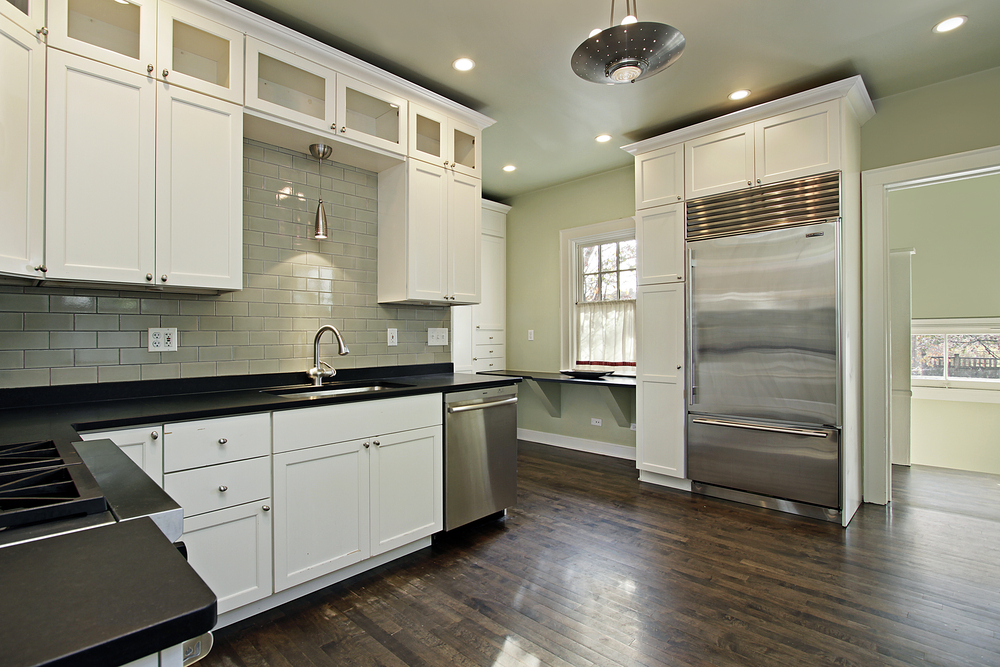 Quartz is an engineered stone made from both crushed quartz and resin, which replicates the appearance of stone. It comes in a variety of different patterns and colors and is also environmentally friendly. Quartz is the most resistant material to cracks, chips, and stains.
Concrete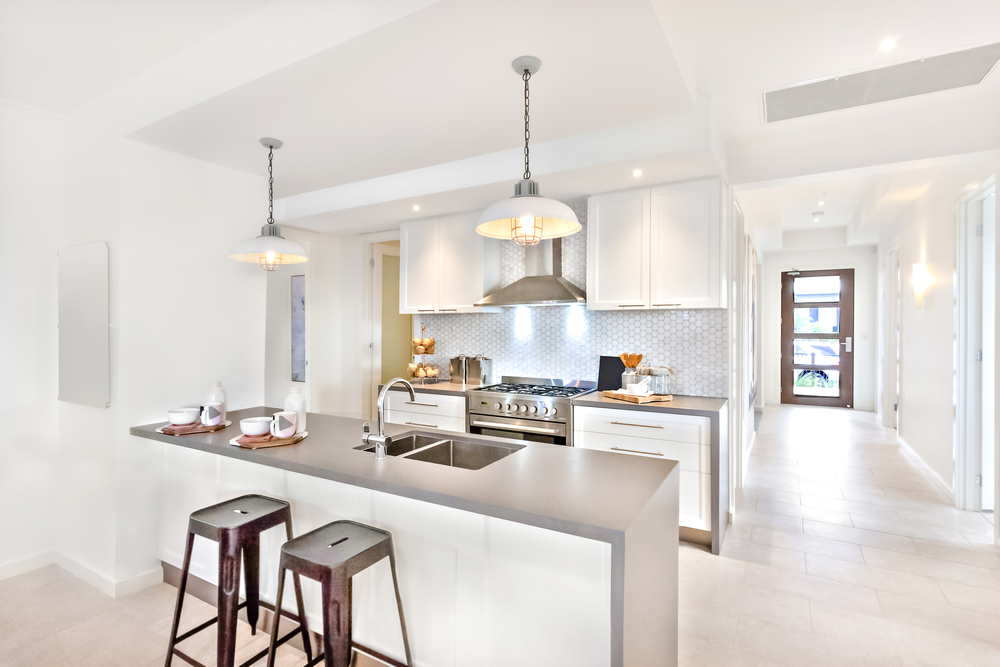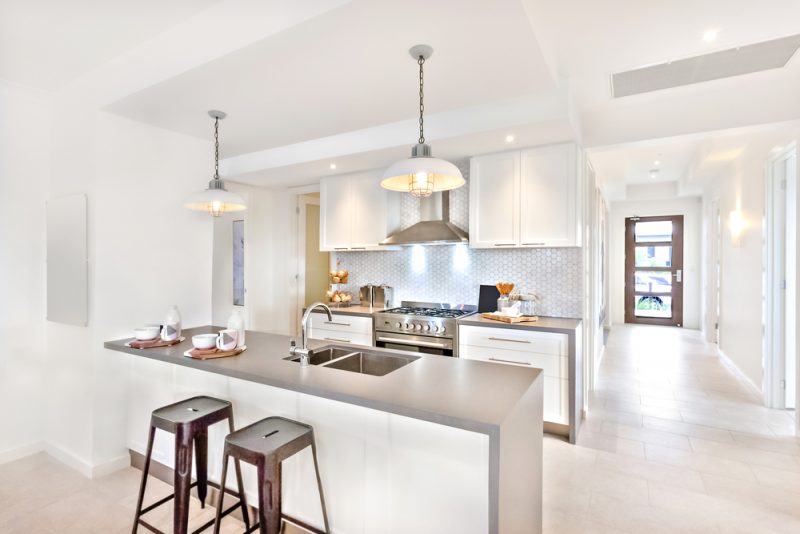 If you want a chic industrial look, concrete does just that! You can add color to them, and it is also durable; however, it is not as heat resistant as other materials.
Laminate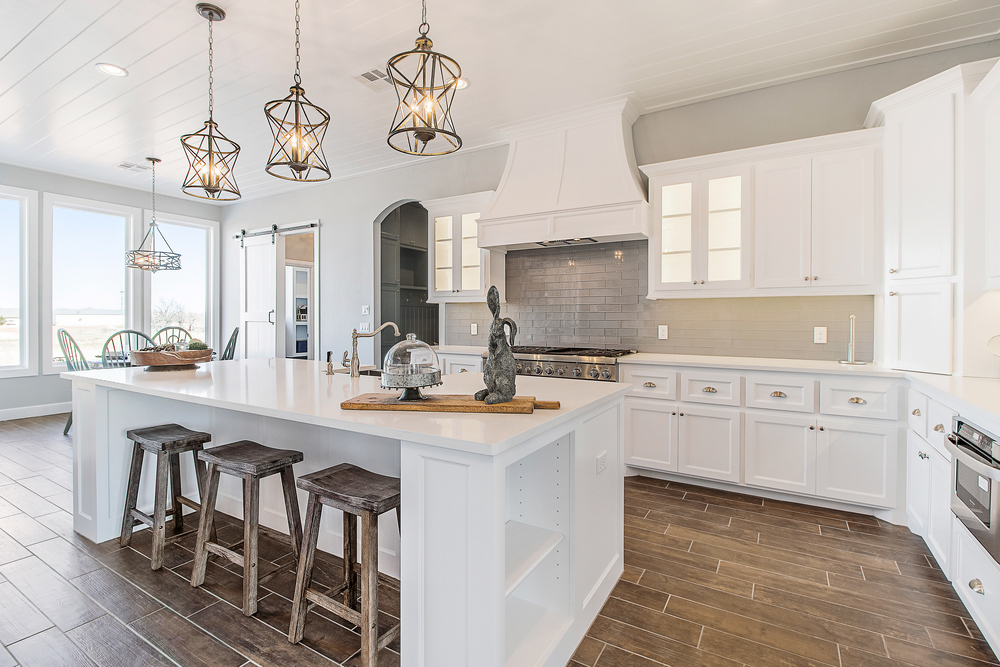 Laminate is low maintenance, easy to clean, and very affordable. It's highly resistant to stains. If you're looking for a modern look, match the laminate countertop with tile backsplash.
Now that you know more about each different countertop material, we hope this helped you chose the right kitchen countertop! For all your kitchen remodeling needs, please reach out. We're happy to help you and give you some advice!