Backsplash tile can be something that makes a difference in your kitchen. It helps a lot with the design, but it also helps with function, and it is something that people don't often put enough thought into. Do you want it, and if you do what you're going to put on your wall. In this blog, we'll tell you exactly how to pick a backsplash for your kitchen!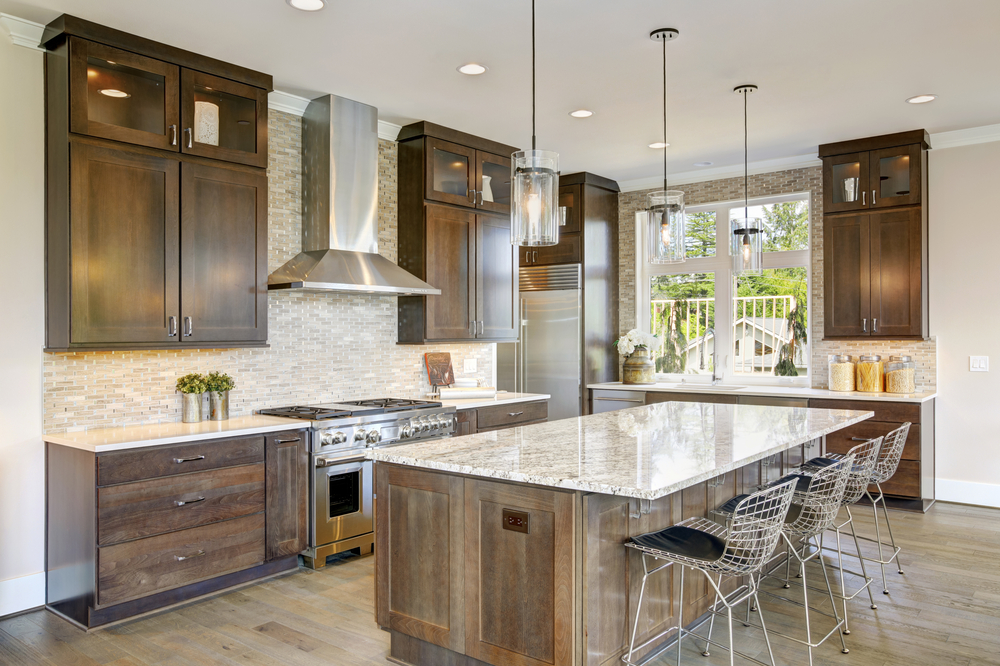 In this specific kitchen, the tile is in a very small format. It creates a real texture and gives some nice depth to the backsplash, and it's something that looks beautiful, but it doesn't become the focal point. 
You need to consider what tile you will put in, what color it is and what format. Is it something that will pop out and become the focal point within your project, or is it a bit more subdued, and it's just there to look tasteful and easy to clean and maintain.
Something to consider when picking your tile is whether you want that to be the most prominent feature within the design of your kitchen or whether you want it to be there more as a background and more functional.
Backsplash Installation
So within the installation of the tile itself, we often see some mistakes when we come into homes that others renovate and are simple and easily avoidable. For example, if you have a range hood, you might want the tile that runs right from countertop to ceiling, and we tile behind the range hood, and then we install the range hood overtop.
At times, we'll see people who renovate their kitchens and don't replace all their appliances. They might tile around the range hood, which looks nice until your range hood dies. They need to replace it and, if you can't find that same model again, now you have an impression in your tile that you need to resolve. At that point, you might need to redo the tile.
Can you find the same product in the same dye lot? That's a real issue.
Another thing is when you install your cabinets, tile first before your valence is installed. So that the tile is consistent, and you're not cutting around everything. That looks a lot cleaner, and it's a far superior finish.
It's something that's an attention to detail item. It does result in the cabinet maker returning multiple times, but it gives the best possible finish, so consider that. You might want to spend the extra money to pull your light valance off then tile and then reinstall it if you are doing a kitchen renovation without replacing all your cabinetry.
Backsplash Tile Types
As far as the tile products go themselves consider your cooking style when you select your backsplash tiles. So if you're doing lots of frying food or lots of pasta sauces and it's bubbling and speeding onto your backsplash, something with small-format tiles with a lot of grout line in white will be a little more prone to staining or discoloring.
Also, consider the material the tiles are made of. For example, a marble product is a porous stone, quite a bit softer, so it will need to be sealed more regularly than you would with something that has a porcelain tile with a larger format with less grout line. So consider that when selecting your tile and its format.
A really common tile that we install nowadays is a ceramic subway tile. It's 10 or 3 by 6. It's very inexpensive and affordable, and you can install it in a variety of patterns, whether you go with the standard brick pattern or you can do them in a herringbone.
If you want to get a bit more exotic, you can stack them. It depends on the look that you want, and a good designer can help you with a layout that is both affordable in the product and then an arrangement that allows bringing either more attention to it or keeps it more subdued if you want to have a little less when it comes to grout.
Subway tiles can be in a larger format, for example, 4 by 12, so again you'll have the look of a subway tile with less grout. It's an inexpensive product but still looks sharp.
Other options would be to get into something where you have a subway tile, but in marble, so it's quite a bit of thicker tile, it would need a bit more maintenance in regards to sealing, but it can again look very nice.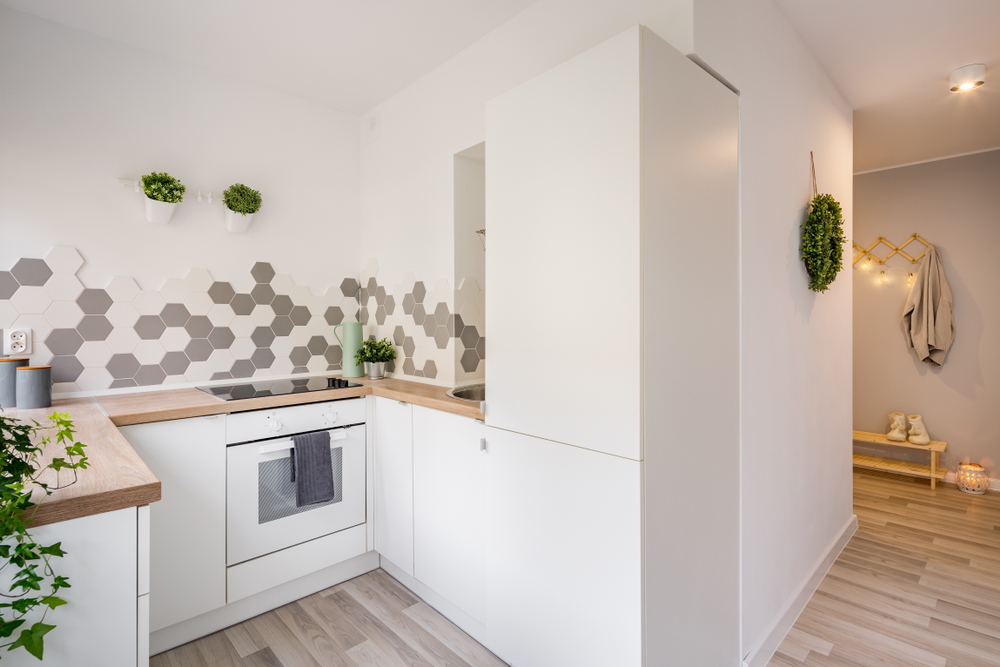 So there are lots of different products available. Honeycomb tiles are very, very common nowadays. You can pick a different tile based on what the look is that you want, but always consider functionally, how it's going to work in your home.
If you have any questions about backsplash you want some help with design or things to consider, please reach out. We're happy to help you and give you some advice.