It's 2023! How are you planning to switch things up in your home this year? In our latest blog, we share some of our favorite kitchen upgrade additions. These upgrades help make your kitchen more organized, curated to your needs, and aesthetically pleasing. If you're looking to turn your kitchen into the dream kitchen, read on!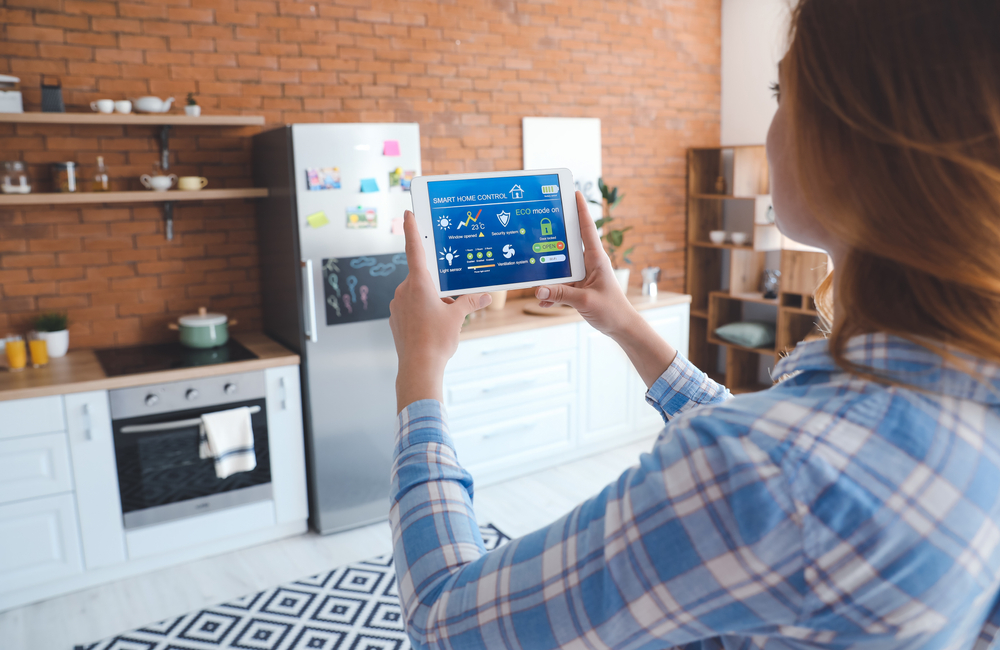 Smart Kitchen Features
Technology has changed the game for many things, including how well we can enjoy our kitchens. There are a lot of amazing innovative kitchen features that can help you step up your kitchen's usability and function. In recent years, we have seen many useful smart kitchen tools pop up online in the thousands of kitchen upgrade content. Some of our favorite smart kitchen features include the following:
Smart light fixtures, operated by remotes with color-changing and dimmable features.
Smart coffee makers that can be set to brew at specific times
Smart refrigerators with touchscreen interfaces, interior cameras, recipe databases, and other neat features.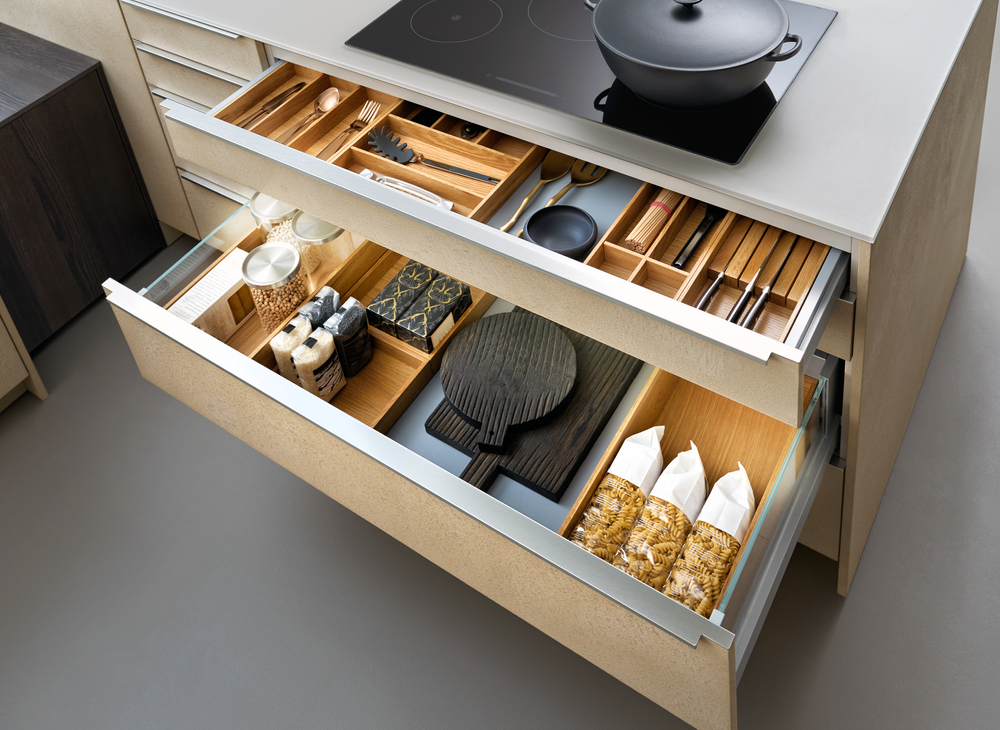 Better Storage Solutions
Equipping your home with smart kitchen features is a great way to turn your old kitchen into a new and modern one. Another great way to do that is by implementing better storage solutions, particularly hidden storage features. Hidden storage features allow you to keep your kitchen clear of clutter. When designed appropriately, you can easily organize your things, keep them out of the way, and easily access them when you need them. Some hidden storage features include pop-up counter outlets, pull-out spice racks, toe-kick drawers, pull-out cutting boards, and more. Working with an experienced designer will help you curate a kitchen that works how you need it to work.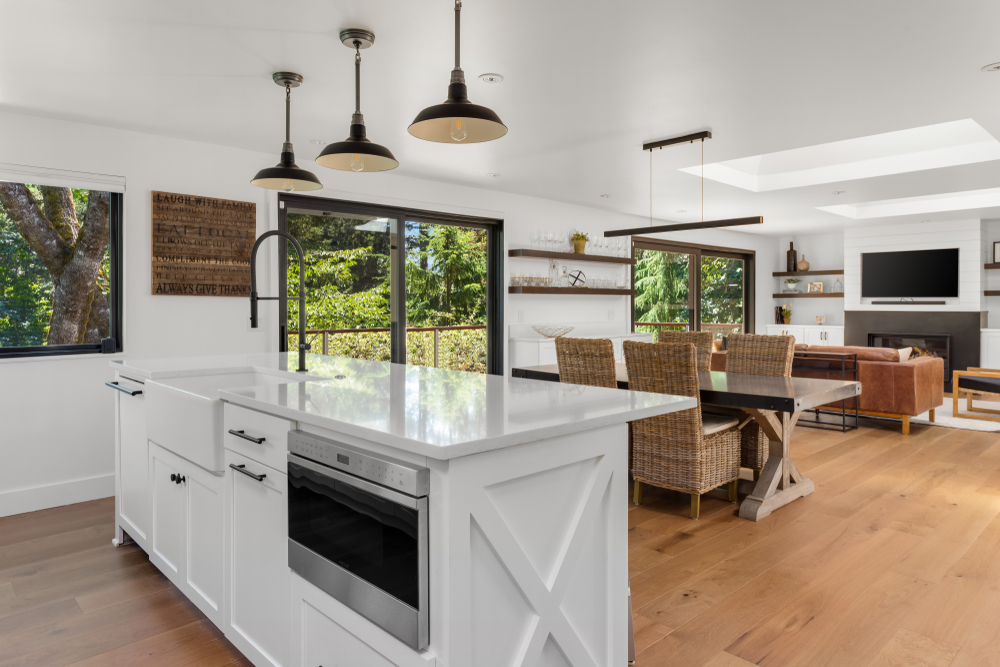 Open Kitchen Concepts
An open kitchen concept has been consistently trending year after year. And we predict that it will continue to remain popular for many years to come. An open kitchen concept helps make your kitchen appear bigger while making your home feel cozier at the same time. Your kitchen is the heart of your home. It is where all the action happens in your home. Ensuring it can handle all the day-to-day things and larger family gatherings is ideal. An open kitchen concept offers better flow from room to room, removing the rigidness of closed-off spaces. If you're looking to revamp your kitchen for better use, an open kitchen concept is the way to go.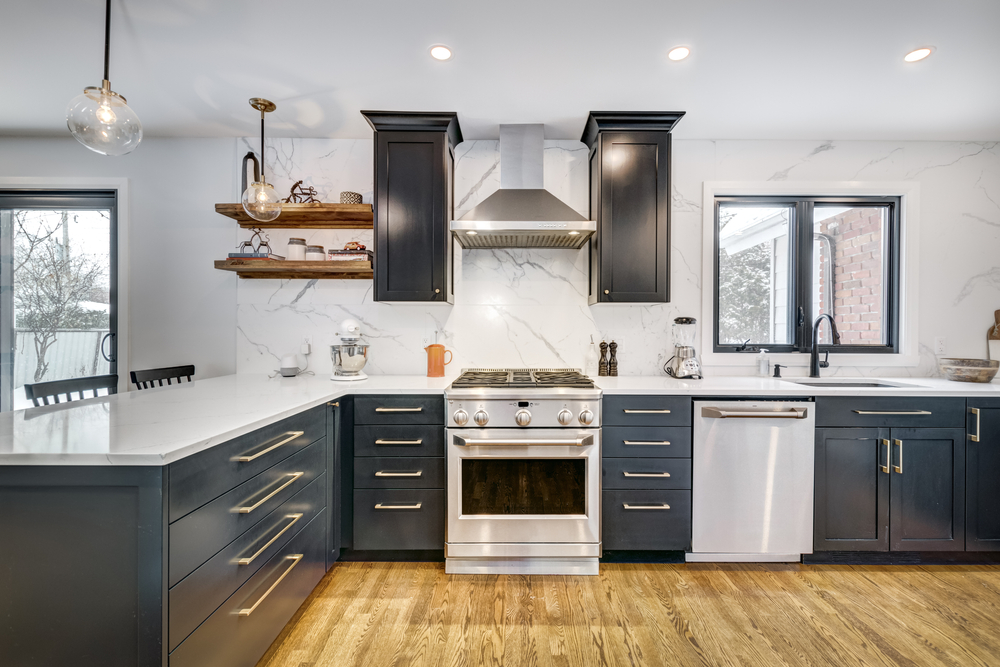 Kitchen Remodels
There are so many different ways to go about upgrading your kitchen. You can do so by implementing smart kitchen features, better solutions, and an open kitchen concept. Whether you know exactly what you want or need a little help designing your dream kitchen, we can help you get the job done! At Noma Design & Build, we have helped countless San Diegans turn their outdated kitchens into their dream kitchen. Our team of experts can help you navigate through the entire process with ease and make the upgrades you want successfully. Call (858) 373-9902 or click here to get started!