Are you thinking about remodeling your kitchen? Before getting started with the project, you should explore all the potential kitchen features you will want to include before finalizing any designs. There are many amazing features you can add to your kitchen that you may not realize you need. That's why in today's blog, we will be going over must-have kitchen features you should consider for your kitchen remodel.
1. Pull-Out Drawers
Are you tired of having to take out all of your cooking pans to reach the one you need on the back of your cabinet? Well, this will no longer be an issue with pull-out drawers! This kitchen cabinet feature has divided storage containers for utensils and shelves with guards that help keep your belongings in place. Remember! Kitchen remodels are about making your kitchen more convenient, not just visually appealing!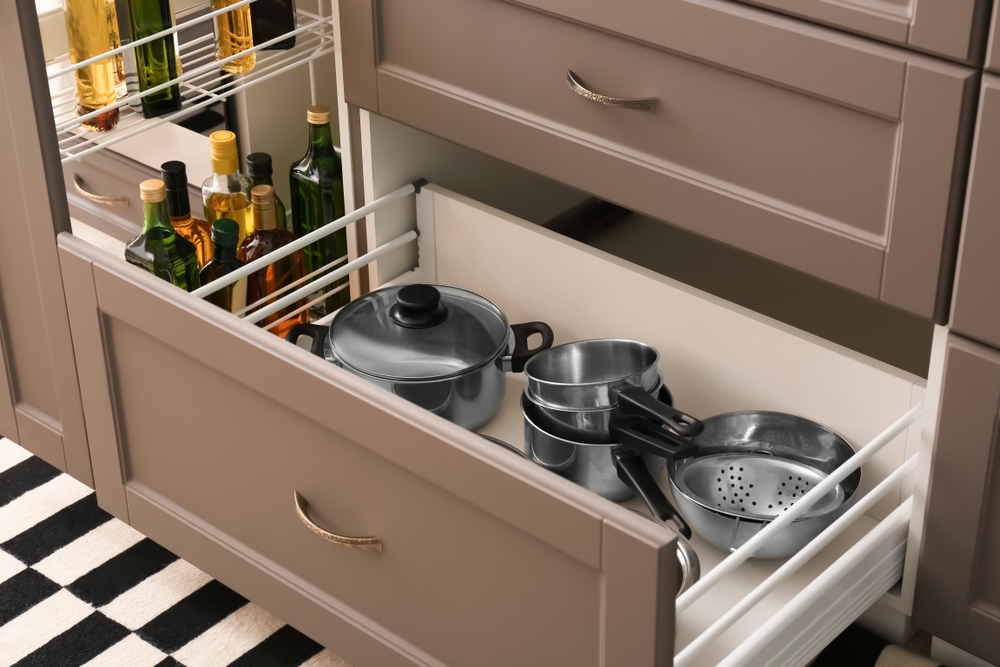 2. Pet-Friendly Cabinet Features
Got a furry family member? Don't forget to take them into consideration when planning out your kitchen remodel. Your pet is an important member of the family, so you should make sure that the kitchen design meets their needs as well. Consider built-in storage solutions for pet food or feeding corners for their dinner time.
3. Coffee Bar
Are you a coffee addict? We thought so! That's why you should totally consider incorporating a coffee bar in your kitchen remodel. Having a dedicated space for this makes it super easy to brew your morning coffee and start your day the right way.
4. Glass Cabinet Doors
Glass cabinet doors are perfect for showcasing your favorite China or color-coordinated dishes. They give kitchens visual interest and beauty. Glass cabinet doors are perfect for vintage-styled kitchen remodels. These cabinets also create an illusion of depth—especially if they're backed with a mirror—making your kitchen appear larger.
5. Pot Rack
If you love to cook, it's highly likely you have a nice collection of pots and pans. Pot racks allow you to showcase your pans while freeing up cabinet space for other items. Additionally, pot racks make it super easy to grab a pan and start cooking. Whether you plan on adding a pot rack for the aesthetics or the convenience. It's always a nice addition to your kitchen.
6. Built-In Appliances
If you plan on giving your kitchen an integrated look, adding built-in appliances is a must! The seamless appearance is one of the top benefits of having integrated kitchen appliances. Where freestanding appliances would take up floor space or surface area, these integrated solutions perfectly fit into your kitchen units, making the appliances look like they are part of the entire design.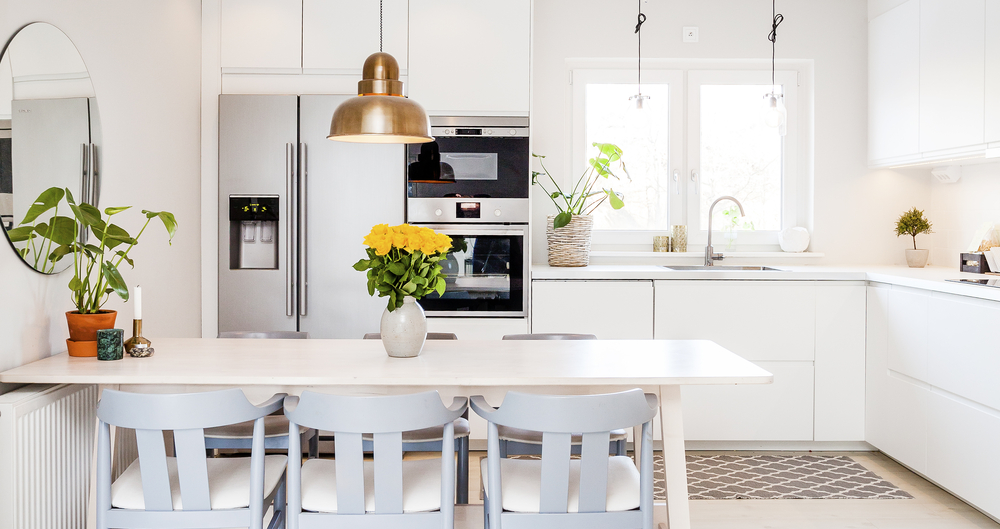 Remodel Your Kitchen with Noma Design & Build
Your kitchen is the heart of the home, which is why it's essential that you carefully explore your options and decide on your must-have kitchen features before the design process gets started. We hope this blog helped give you inspiration for your kitchen remodeling project. If you're looking for an experienced and reliable kitchen remodeling team to tackle your important project, the helpful team at Noma Design & Build is the ideal company for the job! Give us a call at (858) 373-9902 or click here to get started!