For all families, large or small, the kitchen is the heart of the home where family members come together to share a meal, converse, or reflect on the day. But as time goes by and our family grows, the kitchen may become too crowded and difficult to navigate about. If this is happening in your home, the time has come for you to consider a kitchen remodel! Kitchen remodels that are influenced by the needs of your growing family require special considerations. In today's blog, we'll be going over 4 kitchen design ideas for growing families.
1. Add a Kitchen Island with Additional Seating
When it comes to creating a great gathering place for you and your family, a kitchen island is a must-have! When planning for your kitchen remodel, a gorgeous kitchen island will give your family a place for everyone to cook, congregate, and chat. The additional counter space will also give you the opportunity to add additional seating, making it easier to spend time together. Also, the kitchen island will give the fam more prep space so that everyone can pitch in on dinner.
2. Additional Cabinets
As your family grows, you may need to acquire more silverware and dishes—as well as a place to store them! Depending on the layout of your kitchen, you may be able to add a few extra cabinets to your walls. If space isn't something you have to spare, you can also consider installing cabinets that are more spacious. Nome Design & Build can walk you through various ways you can upgrade your cabinets so that they meet the needs of you and your family.
3. Walk-In Pantry
The bigger the family, the more prominent a problem food storage becomes. Expanding the kitchen pantry is an excellent way to make sure you have plenty of space for ingredients, food essentials, and of course, snacks! As your family grows, the amount of food you'll have in your hands will grow exponentially. So if you don't want to have snacks and cans all over your countertop, it's a good idea to expand the size of your pantry during your kitchen remodel.
4. Efficient Kitchen Layout
Is the current layout of your kitchen awkward or difficult to navigate? If so, it will make it more efficient for your growing family to use. Sometimes, space isn't the only element that affects movability. In many cases, inefficient kitchen layouts are what make the kitchen impossible for family members to use. At Noma Design & Build, we can help you design a kitchen layout that makes it easier for family members to get around. Strategically placed kitchen appliances are also an important aspect of your kitchen remodel. We'll get down to the details and create a space that's perfect for your family's specific needs and wants.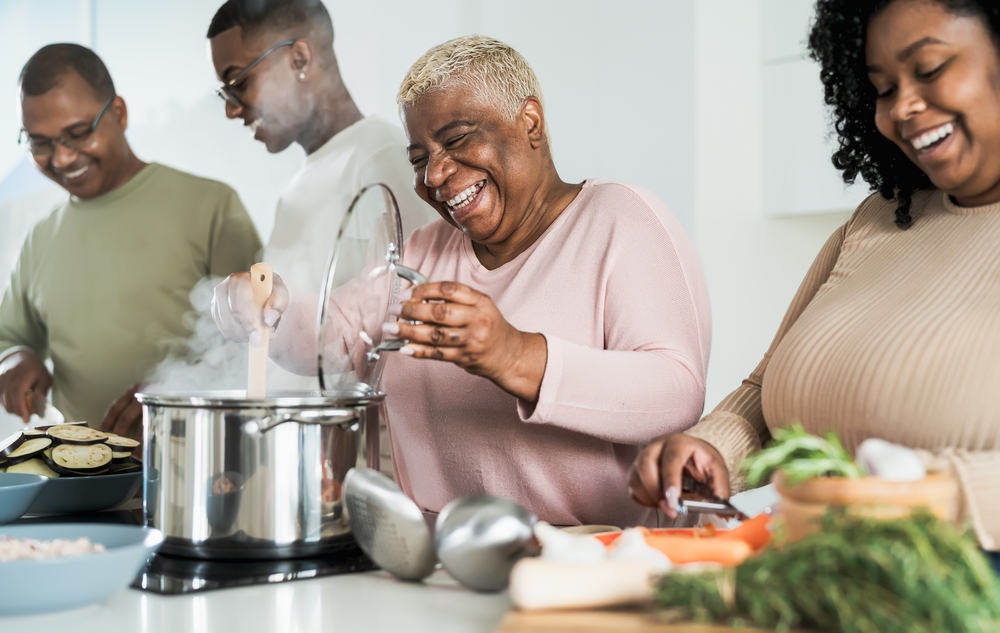 The kitchen is one of the few places in the home where the entire family gathers together. As your family grows, your kitchen may be difficult for everyone to use. That's why it's important to do a kitchen remodel that is adjusted to the lifestyle of you and your growing family. We hope these 4 kitchen design ideas for growing families help you see what you need to consider before starting your kitchen remodel project. If you're looking for an experienced and reliable kitchen remodeling team to tackle your important project, the helpful team at Noma Design & Build is the ideal company for the job! Give us a call at (858) 373-9902 or click here to get started!