When it comes to home remodels, the type of flooring you get may not be the first thing to pop up in your mind, but boy does it play a big role in the final look of the remodel! Your choice of flooring is actually one of the most important decisions you have to make when it comes to improving your home. There are many different flooring options to choose from, so how can you decide which one is the best for your home? Don't fret! In this blog, we'll be going over the top flooring options for home remodels.
1. Hardwood Flooring
Hardwood flooring is the most popular choice for flooring due to its charming look and simple installation. This type of flooring has been on the podium for decades, and is now a classic choice for homeowners. Along with their elegant, high-end aesthetic, hardwood flooring offers home the beauty, warmth, and value of wood that never goes out of style.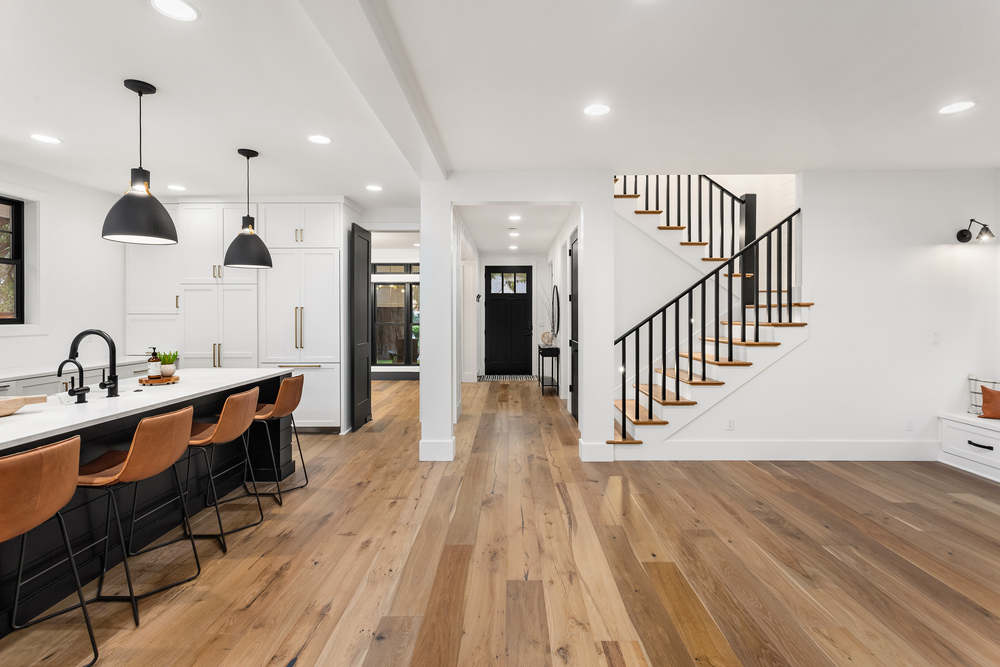 Pros of Hardwood Flooring:
Visually appealing
High ROI
Available in many colors and styles
Great strength and durability
Ageless quality
Cons of Hardwood Flooring:
Expensive compared to other flooring materials
Can get scratches, scrapes, and dents over time
Can incur water damage
2. Laminate Flooring
Laminate flooring is a cost-effective and high-performance option for incorporating hard flooring into your home remodel. Because laminate is made mostly from compost wood pressed together at very high temperatures, it's a considerably more affordable choice than natural wood. Laminate flooring is becoming a popular choice for home remodels since they look beautiful, perform great, and feel great under the foot!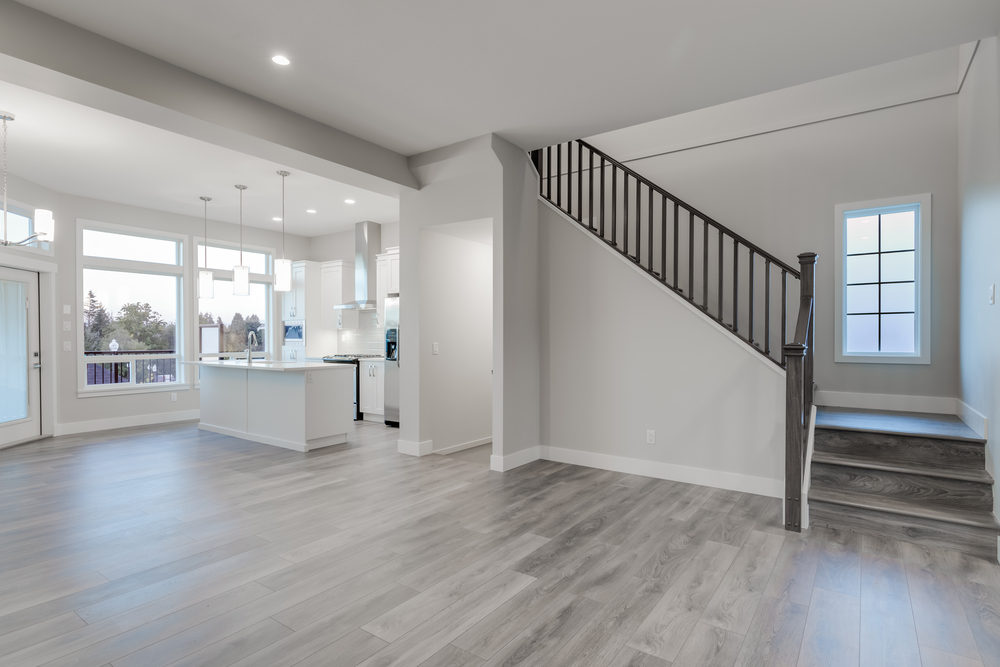 Pros of Laminate Flooring
Lower price than hardwood flooring
Easy installation
High durability
Available in a wide variety of colors and styles
Good for homes with high levels of foot traffic
Cons of Laminate Flooring
Can incur water damage
Not ideal for kitchens and bathrooms
Chips easily
Difficult to repair
3. Vinyl Flooring
Vinyl flooring is a synthetic flooring that is durable, affordable, and easy to install. It is composed of several different materials that are layered together to form a highly durable and practical flooring. For this reason, many homeowners are choosing to go with vinyl flooring for their home remodel! This type of flooring is especially great for households with children and pets that often spill things over. Since it's waterproof, you don't have to worry about the planks getting damaged by water spills!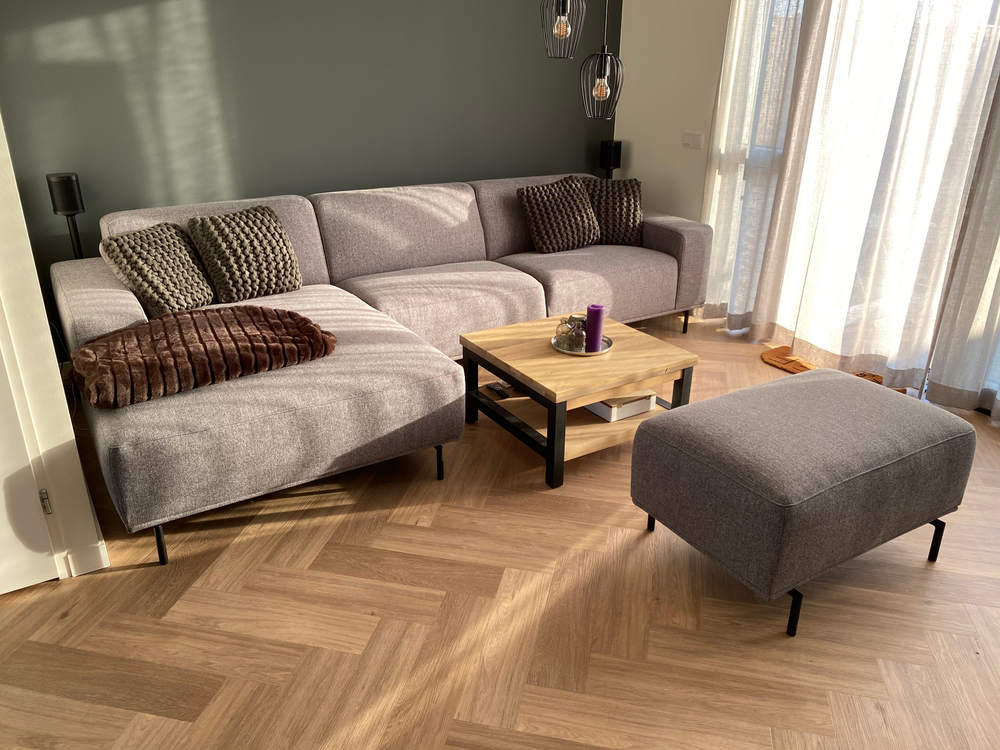 Pros of Vinyl Flooring
Affordable choice
Water-proof
Easy to clean/maintain
Great for home with high foot traffic
Versatile option
Cons of Vinyl Flooring
Can be difficult to remove (especially if it is glued to the floor)
Lower ROI than hardwood floor or laminate flooring
Not very environmentally friendly
4. Porcelain or Ceramic Tile Flooring
Porcelain or ceramic tile flooring is a gorgeous option for high-traffic, moisture-prone areas of the home, such as bathrooms and kitchens. This flooring option is also a highly popular choice since people are looking to enhance beauty and comfort when remodeling their homes. With Porcelain or Ceramic tile, you get to enjoy a water-proof, elegant flooring that's available in a wide variety of styles and colors!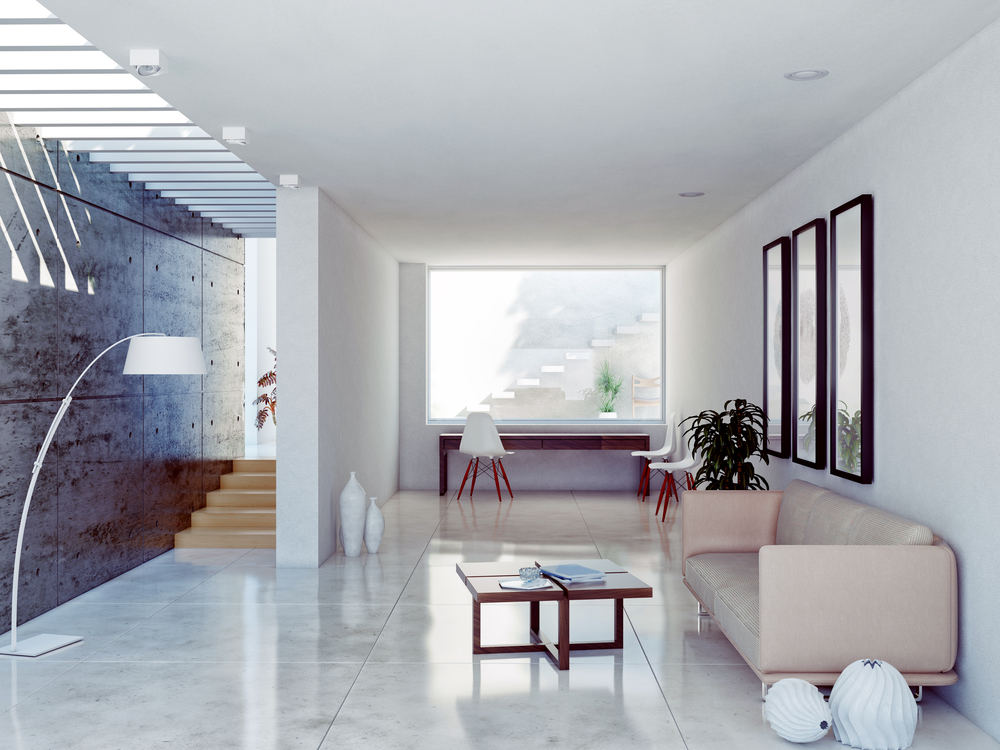 Pros of Porcelain or Ceramic Flooring
Available in a variety of looks and designs
Highly durable
Waterproof
Aesthetically pleasing
Great for bathrooms, kitchens, and entryways
Easy to clean
Cons of Porcelain or Ceramic Flooring
One of the most expensive flooring options
Difficult to install
Can scratch and chip under heavy use
Whether you're remodeling your kitchen, bathroom, or the entire house, the type of flooring you choose will greatly affect the look and comfort of your home. That's why it is essential that you understand their differences and analyze their pros and cons carefully to then select the best choice for you and your family. We hope these top flooring options for home remodels helped! If you're decided on the perfect one or need help selecting the best one for your household, the team at Noma Design & Build is more than happy to help! Give us a call at (858) 373-9902 or click here to get a free quote!