Here at Noma Design & Build, we know that you want a stylish and comfortable bathroom, however, it is also essential to keep the safety of others in mind when designing these builds, especially children. We have come up with some ideas that will make your bathroom safe for your kids and look beautiful for years to come. Here are our top tips for a kid friendly bathroom remodel!
Storage at Varying Heights
When sharing a bathroom, children need to have access to certain areas, but there also may be areas that parents do not want them getting into! To make important items accessible and other things not, designers should incorporate different storage heights to ensure certain items are "off-limits." For example, kids should have access to towels, toilet paper, and bandages in lower storage spaces. Out-of-reach shelves could hold items such as medicines, razors, and cleaning supplies.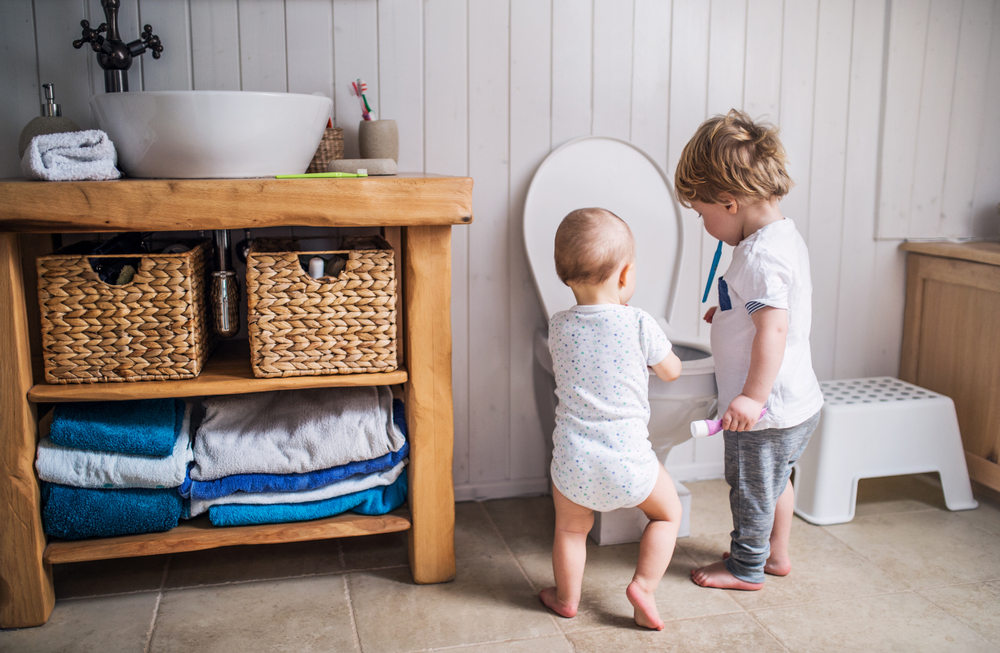 Add a Step Stool
Adding a step stool to your bathroom makes for an accessible counter-area that is also easy to clean! Having soap, water, and other hygienic supplies easier to reach for kids can make your job as a parent much more manageable! If you are considering adding a step stool to your bathroom, a floating vanity can be a great choice! Floating vanities are stylish and allow items such as a step stool to slide underneath for easy storage!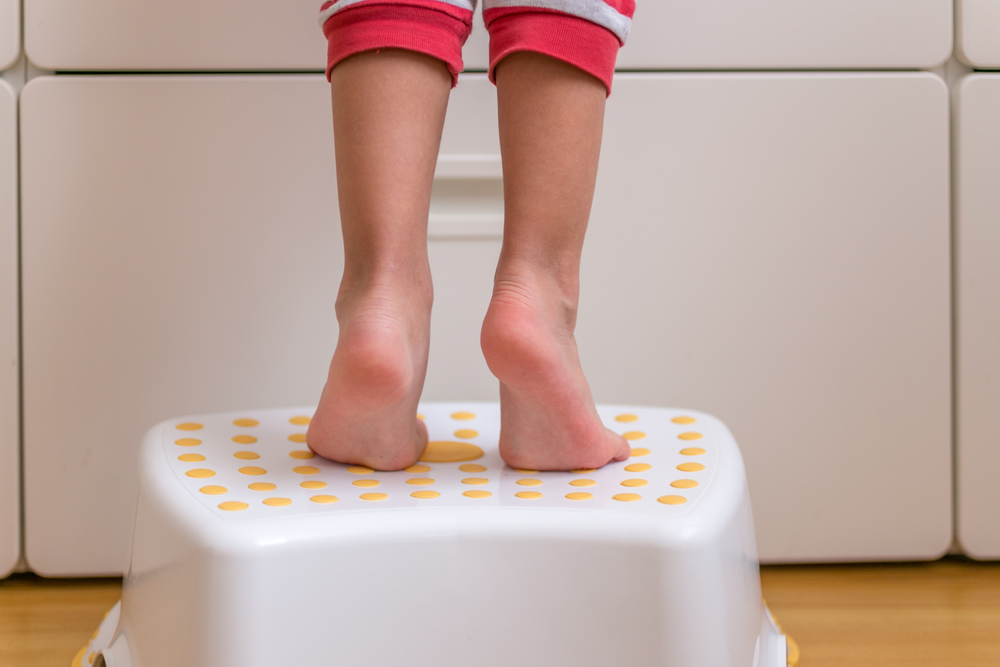 Get Tough!
Choosing materials that are easy to clean and last a long time is critical when designing a bathroom that kids will be using. When creating a kid-friendly bathroom, it is crucial to keep in mind that things will likely get dirty or even break from time to time. Materials that easily handle dirt, dings, cracks, or stains both save you money and keep your bathroom looking fresh and new for as long as possible. Some durable materials that could be used include porcelain tile and quartz countertops!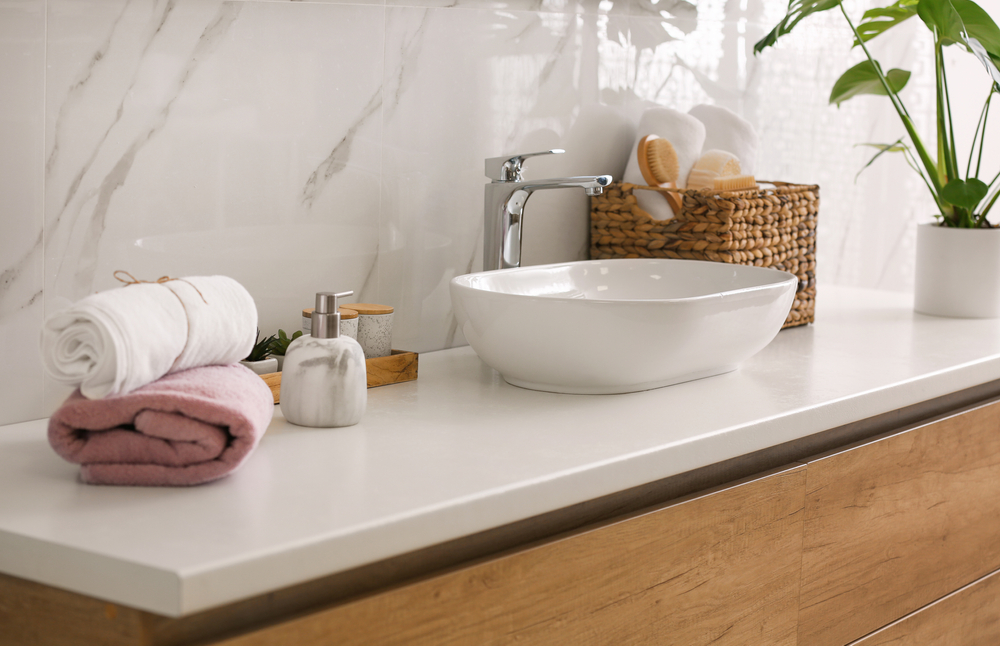 Other Ideas!
Hooks- For a child, hooks can be a much simpler way of hanging towels up. This means fewer towels on the floor! Alternative hanging methods such as towel bars can be more complex for a child to use successfully and can be tempting to use as a playground, ultimately leading to an earlier replacement!
A Large Sink- When children are just learning tasks such as washing their hands and brushing their teeth, a more oversized sink allows more water to flow into the sink instead of on the counter or floor. This promotes good habits and makes cleaning much more straightforward! A big sink also offers the possibility of performing tasks that require a better reach, such as bathing infants.
Wall Tile- Wall tile is excellent for an extra messy kid! These surfaces are much easier to clean and care for than regular painted walls so that you can easily wipe any messes away!
‌Make Flushing Accessible- Children who are not yet tall enough to reach the top of the toilet can benefit significantly from having the lever on the side of the toilet. Without having to strain to reach the top, this design makes it more convenient and safer for them to flush!
‌Keep the future in mind- Kids are often grown up before we know it! If you would like to add kid-friendly elements to your bathroom, consider incorporating them through outlets such as shower curtains, toothbrush holders, or bathmats. These items are easy and cheap to replace for when your kid grows out of them.
A bathroom remodeling project offers an exciting opportunity to upgrade your space and create the relaxing, stylish environment you've always dreamed of. If you explore your options carefully and make smart decisions, you can obtain a flawless bathroom! If you want to do a complete bathroom remodel or simply adjust a few things to make your bathroom more kid-friendly, Noma Build & Design can help! To get started, give us a call today at (858) 373-9902, or click here to fill out the quick contact form on our website!