Your kitchen is your home's hub of life. It is often filled with energy and the main space for family meals, relaxation, and togetherness, making it a common place for action. Kitchen renovations can be one of the most exciting home improvement projects. To ensure you get the kitchen of your dreams, follow these 6 tips for remodeling your kitchen.
Contemporary design innovations have made it so your kitchen can achieve the perfect balance of comfort and beauty. With the perfect combination of textures, colors, and lighting, you'll be proud as your kitchen becomes the heart of your home.
Create a Budget and Layout
Like with any project, planning is crucial. You should determine the degree of remodeling for your kitchen space. Think about the logistics, and set a budget that determines how much you can afford to spend. You'll want to allocate your funds accordingly, remembering that unexpected costs can arise during the renovation.
Consider the flow of your kitchen and how you use and will use the space. Think about the kitchen triangle, which includes the refrigerator, sink, and stove, to ensure these elements are positioned to allow easy movement and access.
Spend as much time as you can planning to reduce unprecedented changes and mishaps. Planning makes achieving your dream kitchen design easier within the allocated schedule and budget.
Make Your Kitchen Accessible
Functionality is a big priority for a kitchen. Storage solutions can help you stay organized and maximize your kitchen space. Take a detailed inventory of your items and how often you use them to help design storage spaces and allocate areas for your large appliances. You can make your space more inclusive by placing drawers, shelves, cabinets, and pantries at convenient heights. A ground floor plan helps with accessibility.
Choose the Right Materials
The materials you choose for your kitchen can make a big difference in its overall look and feel. You'll want to consider durable and easy maintain materials. Choosing the proper finishing material is critical during remodeling. Consider granite and quartz for your countertops because they are scratch and stain resistant without needing an additional layer for sealing. They can also mimic the colors of marble and limestone to fit any kitchen décor. Hardwood and ceramic tiles are a great choice for flooring because they are easy to clean and can withstand heavy traffic for years.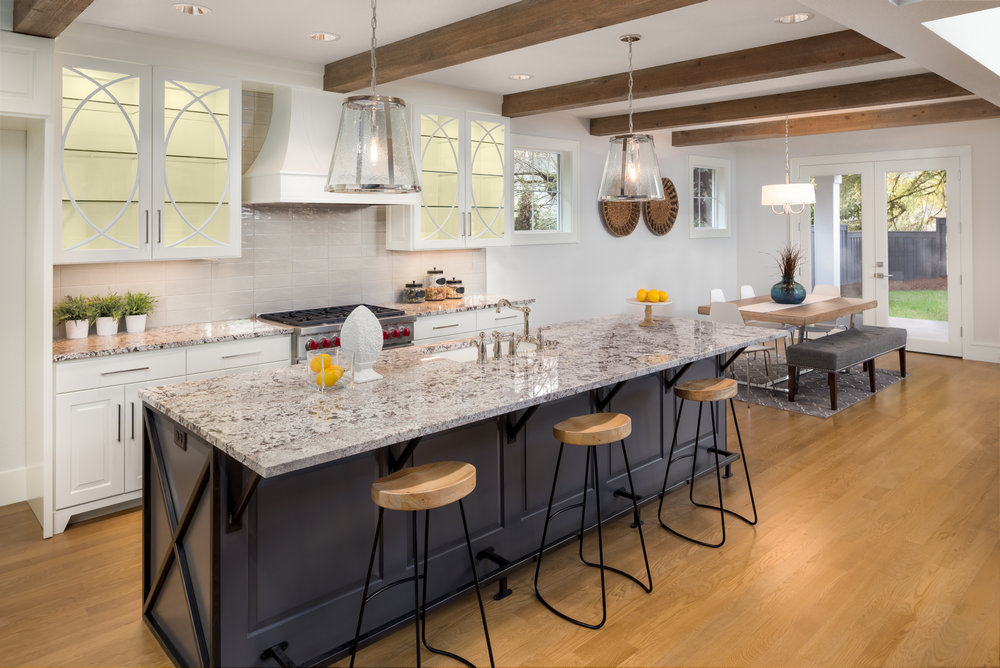 Consider Modernizing Your Kitchen
Why not add some modern tech to your kitchen space during your renovation? Many new technologies can be added to your kitchen, from smart taps to smart trash cans. Modern appliances are also energy-efficient to help you save money on your utility bill. Remote command software like an Alexa and smart lighting will make work easier, save on power, and improve your home's sustainability. The right technology can improve the flow and functionality of your kitchen.
Enhance Your Look with Color and Lighting
Before, people weren't painting their kitchens, but now they are! The paint color you choose will breathe life into your kitchen space. Avoid dark colors because they tend to shrink your space visually. Instead, use soft shades, like mint green, on your cabinets and neutral colors on the walls. Stick to one primary hue as a focal point and build on it with your backsplash and accessories.
Lighting also impacts the look and feel of your kitchen. Add task lighting under cabinets or pendant lights above the island to make cooking and cleaning easier and for a stylish touch.
DIY Isn't Always Best
In this era of the internet, you may feel inspired by numerous videos and tips for DIY kitchen renovations. While these videos make kitchen renovations look simple, they can still be challenging. There are many technical and structural aspects during renovations to consider to ensure your changes harmonize with your home's design. It is best to work with a professional kitchen remodeler to avoid mishaps. A professional ensures that the job is done correctly and can offer valuable advice and ideas.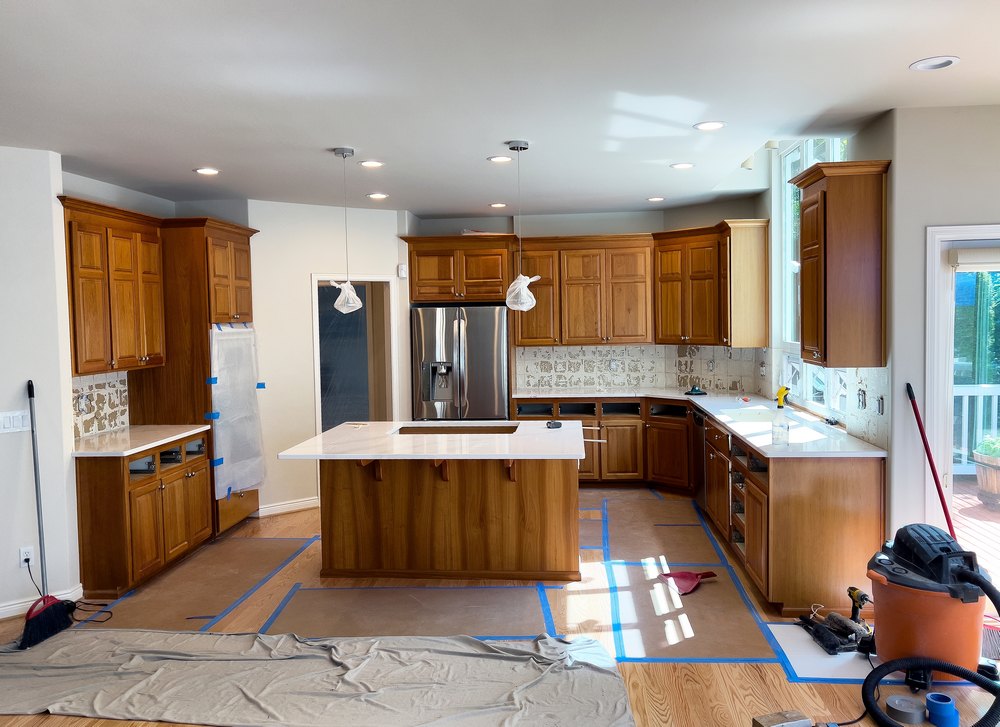 Bring Your Dream Kitchen to Life with Noma Design & Build
A primary concern with most kitchen renovations is the myth that it's too expensive. Most kitchen makeovers don't require much financial investment, and with the right practical strategies, you can stay on budget. At Noma Design & Build, we've worked with many customers to prepare them for their kitchen remodel. We work with our clients to choose the best appliances, storage solutions, kitchen islands, colors, and flooring, all within budget, bringing their kitchen vision to light. We'd love to work with you next! Call (858) 373-9902 or click here to get started.